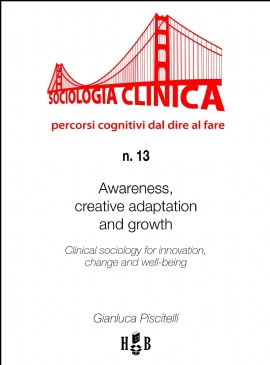 by Gianluca Piscitelli.
How can we understand sociological work today? And what contribution does it offer to the well-being and the raising of people's quality of life?
Professional practice provides more applicative and practical knowledge that is still not provided in traditional university courses. Professional practice is focused on research and solutions for people and groups who experience problematic social conditions. The consequence of all this is the attainment of a new well-being and the reformulation of the terms of the quality of life in a more appropriate way with respect to real-world needs. It is not just a question of how to do problem setting or problem solving, as sociological operators, but to frame all this within a social project, overcoming the limit of a model of good functioning of the human organism.
The proposed text will try to illustrate how the sociological-clinical intervention can be understood as an enabling approach to enhance the resources and design skills of people, groups and organizations in order to achieve a new well-being and quality of life.
QSC 13 – AWARENESS, CREATIVE ADAPTATION, GROWTH